MobileServe, a national leader in volunteer engagement software, announced a new
collaboration with Warrick Dunn Charities, Inc. (WDC) today to connect compassionate students
with $100,000 in scholarship awards through their Hearts for Community Service Scholarship
program.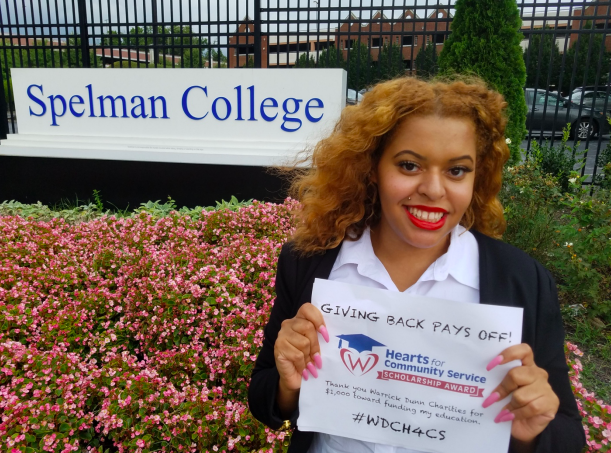 "Students have an incredible impact in our communities every day, effecting change in hopes of
creating a better future for those around them," says Christopher Head, CEO of
MobileServe. "When organizations like Warrick Dunn Charities step up to recognize those
efforts, they reinforce all the right lessons in civic engagement that help build engaged global
citizens."

This collaborative effort provides encouragement far beyond individual scholarship
recipients. Students pursuing a WDC Hearts for Community Service Scholarship have a
heightened motivation to maximize their civic engagement, and applicants will benefit
individually from the personal growth that comes from increased volunteering. This impact
becomes amplified when many civic minded students help organize larger service events that, in turn, introduce others to the benefits of volunteering. All the while, students are building life
skills while developing social and emotional skills to help them interact.

"Our motto is simple, 'help those who help others,' and our Hearts for Community Service
Scholarship program does just that by providing merit-based awards to individuals who are
pursuing higher education, and have shown dedication to the betterment of their communities,"
said WDC's Executive Director, Whitney Jackson. "Giving back creates a kinder, more
compassionate world for all. It builds a sense of purpose, belonging, and a place where everyone can grow and thrive. We are thankful for the continued support of the American Opportunity Foundation in our programmatic efforts, and we look forward to the lasting impact that our twenty 2022-2023 scholarship recipients will have on their communities and beyond."
Applications for Warrick Dunn Charities, Inc.'s Hearts for Community Service Scholarship
program will be accepted between June 15th and July 31st. To find out more about the
scholarship program or to apply, please visit their website.
About MobileServe
From student service to corporate social responsibility, MobileServe's fully integrated service
platform connects volunteers to national, regional and local service opportunities, tracks impact
then connects service data directly to onsite databases. Serving the entire volunteer ecosystem,
MobileServe is home to thousands of service administrators connecting volunteers to hundreds
of thousands of nonprofits. If you are sending volunteers into the community or a nonprofit
providing volunteer opportunities, MobileServe's integrated service platform is the choice for
real-time volunteer enablement, service tracking and economic impact reporting. Learn more about the MobileServe community at www.mobileserve.com.
About Warrick Dunn Charities, Inc.
Inspired by our Founder's life journey, Warrick Dunn Charities, Inc. empowers families to break
the cycle of generational poverty and provide a better quality of life for all. Our flagship program "Homes for the Holidays" partners with local community organizations to reduce the financial burden on single parent homeowners by fully furnishing their new house, providing down payment assistance, and stocking the pantry with food and other household necessities.
Since 1997, "Homes for the Holidays" has rewarded 201 single parents nationwide who have
achieved first-time homeownership. Today, Warrick Dunn Charities, Inc. has expanded the
Homes for the Holidays initiative to include four additional programs: Betty's Hope, Count on
Your Future, SCULPT, and Hearts for Community Service Scholarships. Together, our five
programs are dedicated to strengthening families and transforming communities by combating
poverty, hunger, and improving their quality of life academically, socially, and economically.
For more information, visit www.wdc.org.