Many organizations are opening new virtual volunteer positions to assist them for summer projects. We did a quick search on our favorite volunteer engagement site, VolunteerMatch, to find some of the most interesting virtual volunteer opportunities across several causes. Check out how you can help make a difference this month with just your phone and your computer!
Animals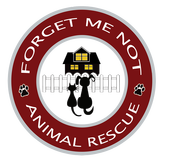 Grant Writer: Forget Me Not Animal Rescue, which protects and improves the lives of abused and neglected animals, needs a volunteer to search and apply for grants. Prior experience in grant writing is preferred.
Wildlife Hotline Operator: Liberty Wildlife needs volunteers to help them save injured animals. Volunteers monitor calls from people who find injured wildlife and coordinate help to save the animals. Training will be provided, and volunteers typically serve one shift per week, about 2-3 hours long.
Computers & Technology
Web Designer: Revival Now America, a faith-based ministry, is looking for a volunteer to update their web site with additional information and a new design.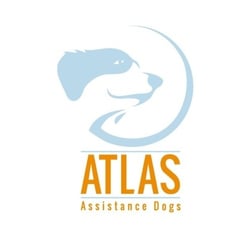 SharePoint Developer: Atlas Assistance Dogs, which assists people in becoming matched withservice dogs, needs a volunteer to "develop, modify, and maintain its SharePoint infrastructure." The right volunteer should be able to make at least a three-month commitment.
Environment
Blog Editor: What's Your Impact is looking for a volunteer to edit their blog, their main tool to inform people about global warming and protecting the environment. The right volunteer will have an excellent command of the written language and a passion for making a difference in the fight against climate change.

Public Relations Specialist: What's Your Impact is also looking for a volunteer to "plan, design, and direct [their] public relations strategies." The volunteer's main duties will include community outreach through social media and email. The right person should be willing to volunteer eight hours per week.
Seniors
Phone Calls to Homebound Seniors: Lifetime Connections Without Walls is looking for volunteers to participate in their service that provides phone calls to housebound seniors. Volunteers call seniors and talk to them about their hobbies. Conversation topics include quilting, scrapbooking, knitting, traveling, hiking, and more! The socialization makes a difference in a senior's day. Volunteers should be willing to dedicate one hour per week.
Women
Graphic Designer: My New House, a nonprofit that supports single mothers, needs a graphic designer to create a visual for a Bingo Night Fundraiser. The right volunteer must be willing to work with the CEO and accept constructive criticism well.
Administrative Assistant: Help the Women Like Us Foundation by volunteering to build donor lists, post blogs, and promote the CEO's public speaking opportunities. Hours are flexible but will require about ten hours per week.
(Photo via http://www.womenlikeusfoundation.org)
Mentor: MicroMentor, an initiative of Mercy Corps, is looking for experienced business people to serve as mentors for small business owners. Mentors volunteer their time and expertise for three hours per month for three months, coaching an entrepreneur through the process of growing his or her own business.
(Photo via https://www.micromentor.org)
Looking for something different? Thousands of opportunities are just a click away at VolunteerMatch.org, the world's largest online volunteer engagement network! VolunteerMatch makes it super easy to find all types of service opportunities, both virtual and in-person. Easily search by location, unique skills, specific causes, and organizations to find the best fit for you. Connect with a cause or an organization who needs you today!

---
About MobileServe
MobileServe is on a mission to provide smart volunteer tracking and the most advanced social impact reporting, so that people and organizations can do more good in the world. With its easy-to-use online platform and user-friendly mobile apps, MobileServe provides community service tracking solutions that volunteers love to use, while driving real, bottom line, results for its customers. Headquartered in Louisville, KY, MobileServe is used by leading non-profit organizations and is on more than 250 campuses across the US.
---