The MobileServe crew is excited to announce the newest features released this past month. This recent round of updates offers more customization options, new reports, and a more seamless Dashboard experience.

Customized Invites
When you invite users to join MobileServe, the email now includes your organization's name and logo! With your name in the subject line, your volunteers will more easily recognize who the email is from, and your logo will be the first thing they see when opening the email.
Customizable Economic Values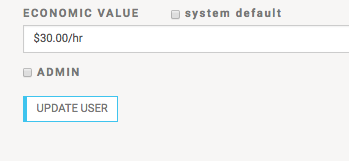 The economic value on your dashboard is based on Independent Sector's most recent number, currently $23.56. This will remain the default, but now, you can assign whatever value you'd like to each of your volunteers! This option should help you more accurately capture the true value of your volunteers.
Organization Logo Added to Infographics
We've always said you could use infographics for marketing and reports, and now we've made it even easier! If you add a logo to your account, it will be featured at the top of all infographics you download, which means you can use them as is without having to customize them on your own.
Comment on an Approved Log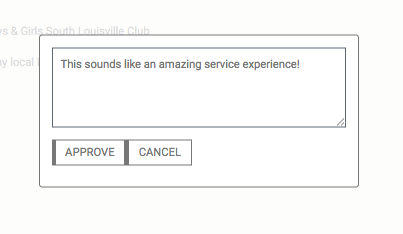 You've been able to add a comment when rejecting a service log for a while, but now you can do the same thing for logs you approve. It's the same exact process, and you can still skip that step if you'd like.
Bulk Create Update
We've heard your feedback on the "Bulk Create" feature being, well, bulky, so we've given it a facelift. We've removed a few steps and you no longer have to select individual sub-orgs. We've also heard it's easy to make a mistake, so we've added a new popup that will show you how many hours you're submitting and for how many users. We have some additional changes in the pipeline that should make this process even easier, but we hope these newest updates will make using Bulk Create a much better experience.
Service Category Warning

When a user submits a log without selecting a service category that log doesn't show up on your Dashboard. And that's not good for either of you. So we've changed the warning message to emphasize how important it is to include a category on every log.
Past Service Logs Are Now Auto-Approved
We're always happy to upload service logs from before you started using MobileServe, and we've made one slight change that should save you some time. Now, when we upload past service logs, they'll show up on your Dashboard as already approved. So you don't have to do it yourself anymore.
Reports
We've also made some changes to reports, including:
The Users export now includes sub-orgs

Service Logs export now includes the "Create Date"

The Hours Served report only counts active volunteers in its calculation

You can now export all the data in Reports
---
It's been a busy few months, but we have lots of exciting features in the pipeline, so stay tuned! And as always, we appreciate all your feedback!