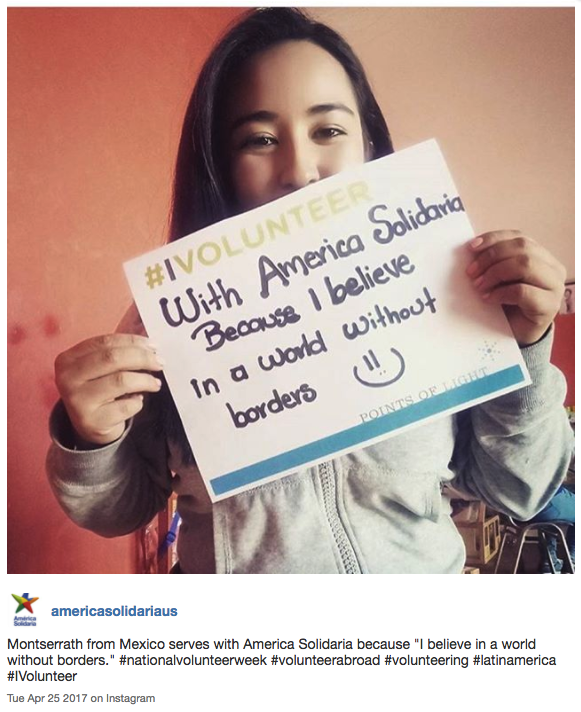 National Volunteer Week (NVW) is in full swing this week, celebrating regular people who serve their communities in extraordinary ways. Nationwide, small communities, cities, states, and even national organizations are recognizing the volunteers who care for the sick, teach the disadvantaged, preserve the environment, feed the hungry, and protect those at risk.
Volunteers Are "Points of Light"
President Nixon established NVW in 1974 as, simply, a formalized way to honor volunteers, but it soon grew into a veritable movement. Although every sitting president has issued a proclamation to recognize NVW and acknowledge America's volunteer force, it was President George H.W. Bush who identified volunteers as "points of light" in our country, viewing volunteers as symbols of hope and of unity. Success, he said, would now be measured by service to others.
Subsequent presidents carried on the movement, with President Clinton establishing AmeriCorps, President George W. Bush creating the Presidential Volunteer Service Award, and President Barack Obama proclaiming,
"During National Volunteer Week, let us shed the cynicism that says one person cannot make a difference in the lives of others by embracing each of our individual responsibilities to serve and shape a brighter future for all."
Celebrating volunteers, it seems, isn't just about recognizing the virtuous act of service; it's about honoring the volunteers who stand as beacons of hope for all who are blinded by cynicism, overwhelmed by hatred, or broken by injustice. Furthermore, it's about showing all people that volunteers – even those who seem larger than life – are regular people.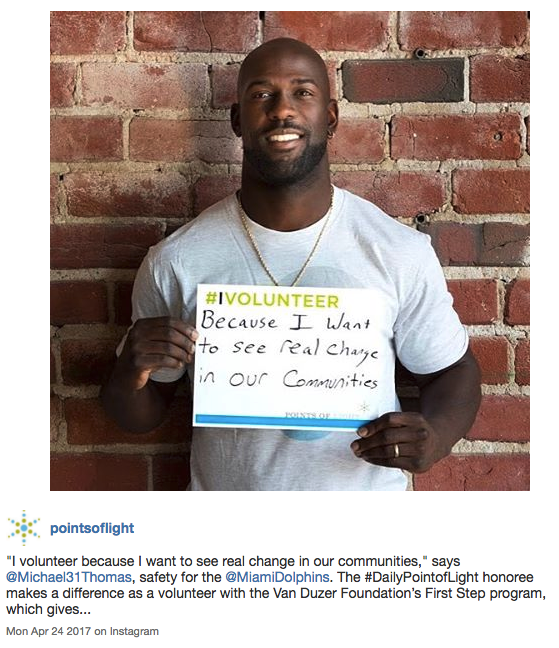 Celebrating the Change-Makers
With this in mind, Points of Light, the organization that oversees NVW, honors volunteers and motivates others to volunteer by issuing their Daily Point of Light Awards (DPLA) during NVW. These awards recognize outstanding volunteers and celebrate "the power of the individual to spark change and improve the world." Numerous volunteers have been nominated for DPLAs, and the powerful stories of the winners are truly inspiring.
For example, a recent winner, Connie Montana, has spent over 20 years volunteering as a one-on-one personal finance coach, and she has spearheaded the development of financial literacy education in Delaware's K-12 schools. Because of her voluntary initiatives, the number of students receiving financial literacy education has doubled, and it continues to grow. Ask Connie why she volunteers, and her answer is quite simple: "Volunteering, in general for me, is responsible citizenship," she says.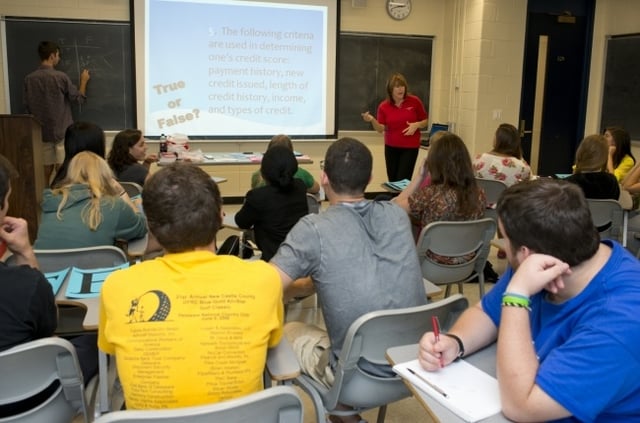 Another DPLA winner is 11-year-old Clavell Lawrence. When he started learning about the importance of buying locally grown food and eating fresh food, he developed an interest in gardening and immediately felt a sense of accomplishment. He also noticed that people in his community were hungry, and soon he discovered a way to use his newfound knowledge of gardening to help his community. He coordinated a group of peers at his school to help plant and maintain 10 fruit trees, from which students and families were free to eat.
Now, he plans to organize a group of "Garden Gurus" to maintain fruit and vegetable plants in a local garden, which provides fresh produce to a food bank patronized by Clavell's community. Even at such a young age, Clavell feels inspired to lead, and he hopes his story will inspire others to step up and do the same.
During NVW, Points of Light is running a social media campaign, where volunteers around the world download and fill out a #ivolunteer signboard and take a photo holding the sign. Check out #ivolunteer and #NVW on Instagram or Twitter.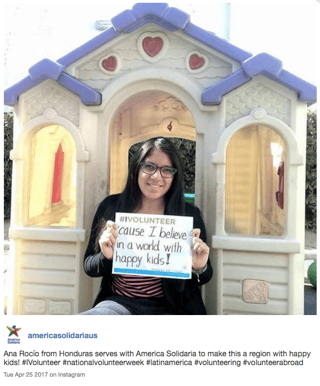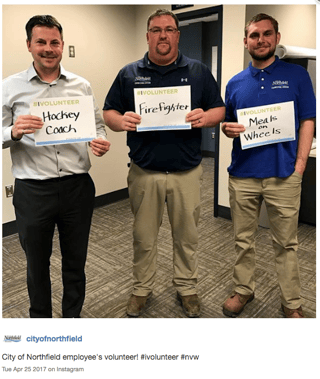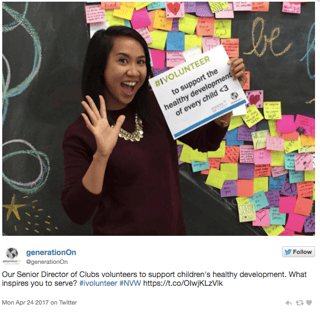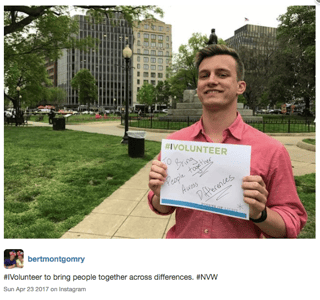 But the celebration of volunteers extends far beyond the reaches of Points of Light. For example:
This week in Lansing,

Mich

., McLaren Greater Lansing Hospital is celebrating over 400 volunteers who served over 78,000 hours in the past year. Volunteers have assisted in patient admissions, transported patients, and helped in the gift shop.
The Batavia, N.Y., chapter of The American Red Cross is recognizing 3,372 volunteers, who have spent 170,629 hours demonstrating CPR, staffing blood drives, and teaching other lifesaving skills.
And in Los Angeles, St. Baldrick's Foundation, a charity dedicated to childhood cancer research, is running a "thank-a-thon to acknowledge the army of volunteers" who devote their time or donate their hair to St. Baldrick's. In 2017 alone, 45,000 volunteers have helped St. Baldrick's raise $26 million.
What is perhaps more incredible is that NVW is not only a time when volunteers are honored for their service, but it is also a time when volunteers serve more. Across the country, NVW service events are underway, paying tribute to volunteers' dedication and rallying people to honor their service by rolling up their own sleeves and serve their communities. If you are interested in joining in, visit Points of Light's web site to find a service event near you.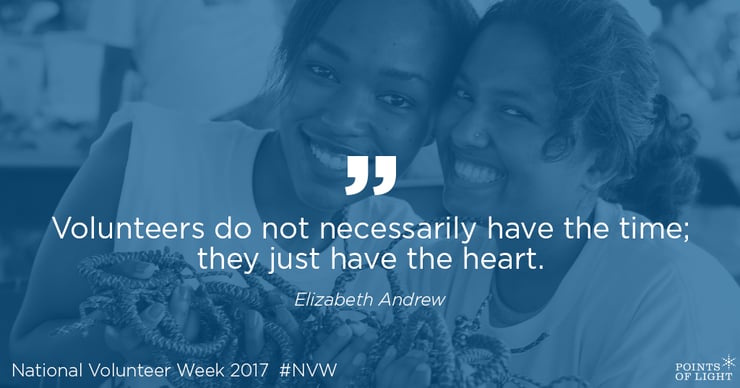 ---
About MobileServe:
MobileServe is on a mission to help people and organizations can do more good in the world. With its easy-to-use online platform and user-friendly mobile apps, MobileServe provides community service tracking solutions that volunteers love to use, while driving real, bottom line, results for its customers. Headquartered in Louisville, KY, MobileServe is used by leading organizations and is on more than 250 campuses across the US. For more information visit mobileserve.com.