Just as students cannot cheat on math tests, integrigy in reporting volunteer hours faces true challenges since administrators cannot be with every student at every service site. Integrity is especially challenging when students turn in paper forms with scribbled contact information. Administrators are then forced to choose if they will spend hours of school time contacting service supervisors of just accept service hours may not be accurate. Knowing a better way, MobileServe analyzed millions of student service logs to better understand how real time supervisor signatures, photo verifications, geo-location, kiosk check ins and supervisor emails build integrity through the trust but verify methodology when reporting volunteer hours.
Just as no administrator wants to find a student cheating on a test, no administrator wants to find students fabricating service events. The truth is, service learning has incredible benefits that develop students into engaged global citizens. Allowing students to shortcut any aspect of their educational journey only holds the student back from achieving their full potential.
Trust But Verify Methodology
As reported by the School Superintendents Association, Superintendent Randy Collins in Waterford, Conn faces the facts saying, "I know for a fact, in my heart, there are kids who have submitted documentation who didn't do the hours," and he goes on to say "Just like there are kids who cheat on English papers..." It is important to acknowledge the facts just as Superintendent Collins has done. From there, consider the famous approach of trust but verify. President Reagan has long been associated with "Trust but Verify" which strikes a collaborative tone while ensuring outcomes. Below we cover 5 ways students can verify they were at the service site when you can't be there to see for yourself.
A Picture is Worth 1,000 Service Logs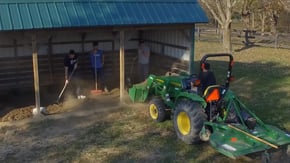 Photo verification is such a valuable resource for students and administrators alike. In fact, nearly 1,000,000 service photos have been added to service logs in MobileServe to document the impact volunteers have in their communities! Attaching a photo to a service log not only helps the administrator have confidence in the service event, the photo becomes an incredible asset to service resumes as students work to set themselves apart applying to college. Plus, many schools use photos in updates to parents and community members to more vividly report the impact student volunteer hours have in their communities.
Attaching Geolocation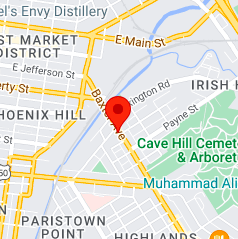 Geolocation has become such an important verification tool. Consider students who serve with the same nonprofit on a regular basis. Empowering students to submit service logs while at the nonprofit allows students to leverage the geolocation technology in their phone to verify they are physically at the service site while reporting volunteer hours. This option is so popular that hundreds of thousands of volunteers use geolocation to verify their service on the MobileServe platform!
Sign on the Dotted Line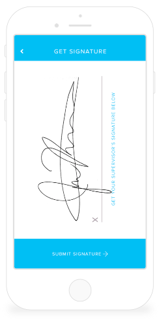 Physical supervisor signatures continue to have a place in service hour integrity, they've just moved to a significantly more user friendly format. In the same way a waiter will hand you a mobile device to sign for a check in a restaurant, supervisors at service sites today are more commonly seen signing a cell phone rather than a paper service log. Plus, real time signatures allow students to submit their service logs in real time meaning no lost or forgotten service forms! The result is higher integrity in service outcomes when reporting volunteer hours.
Automagically Contact the Nonprofit
Many programs have the best of intentions asking students to submit a supervisor name and email when reporting volunteer hours. But, they just don't have the time to reach out to every supervisor for every student at every service site. Modern service platforms automatically follow up with each service supervisor to verify the details of the service event are accurate. By actually following up on the supervisor name and email, service hours can be verified or denied prior to approval, giving you the extra level of confidence the service event happened.
Documenting On-Campus Service Events
Service opportunities often arise on campus thorough different administrators. It is important service data remains in one location where it can be accessed by central administration. Hosting on campus sign ups on multiple spreadsheets or online documents creates highly inefficient processes that increase the chances of hours being missed or archives being lost. It also detracts from the administrative service experience so it is important that however you documents service on and off campus, it is in one location.
Confronting the reality of service hour integrity builds strong programs, engaged global citizens and gives schools better insights into the impact students have in their community. What could your school do with more photos of students serving marginalized populations, better relationships with local nonprofits and the confidence to communicate service outcomes with confidence to your community?